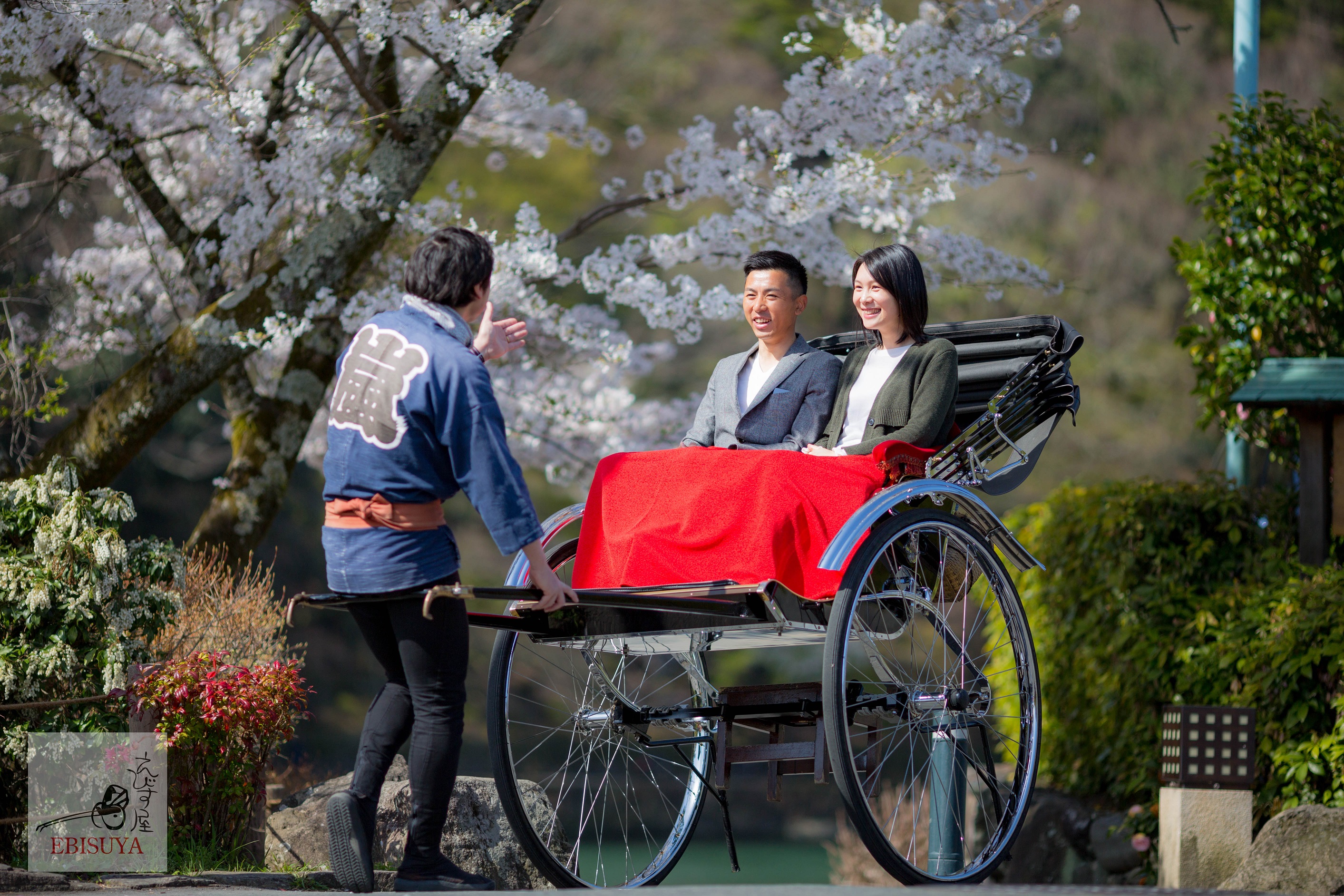 In response to the Japanese government's request for countermeasures against the coronavirus, and also to protect the health of our customers, we have decided to close our activity services.
The richshaw, the ride that everyone (including myself) wants to experience once in life .
You can enjoy the scenery of Kyoto from a different point of view.
The Information of Kyoto which the staffs will give you is very interesting and will not be included in the guidebook! They will talk according to your interests.
You can get on it in Kyoto around Arashiyama, Gion and Uji district.
Why don't you take a rickshaw and experience a wonderful trip to Kyoto?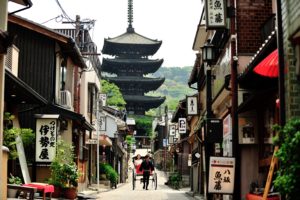 大家都想乘坐一次人力车吧。乘坐人力车可以从平常不一样的视线欣赏京都的风景。
另外,人力车师傅可以根据顾客的兴趣介绍在观光指南里没有记载的京都观光信息。
京都市内可以在祇园,岚山,宇治乘坐人力车。乘坐人力车,体验非常美好的京都旅行吧。
☆★Staff blog ~We have experienced ! ~★☆  http://kyohotel.jp/en/poj/3946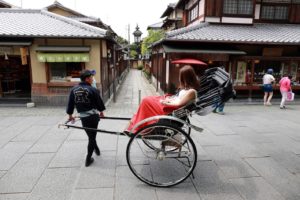 1 passenger
2 passengers
3 passengers
(2 rickshaws)
1 block tour
(1200m, 12minutes)
¥ 3,000
¥ 4,000
¥ 6,000
2 block tour
(2200m,22minutes)
¥ 5,000
¥ 7,000
¥ 10,500
30 minute tour
¥ 7,000
¥ 9,000
¥ 13,500
45 minute tour
¥ 10,000
¥ 13,500
¥ 20,250
60 minute tour
¥ 13,000
¥ 17,500
¥ 26,250
120 minute tour
¥ 23,500
¥ 32,500
¥ 48,750
180 minute tour
¥ 32,500
¥ 47,500
¥ 71,250
O

VERVIEW概要
| | |
| --- | --- |
| Title | Rickshaw |
| Event Date | Every day |
| Entry Fee | 3,000〜 |
| Participants Number | 1名〜 |
| Venue | Gion, Arashiyama, Uji |
| Meeting Place | The staff will explain when asking. |
| Contact Address | EBISUYA GION :075-533-0444 / ARASHIYAMA :075-864-4444 / UJI:0774-22-7322 |