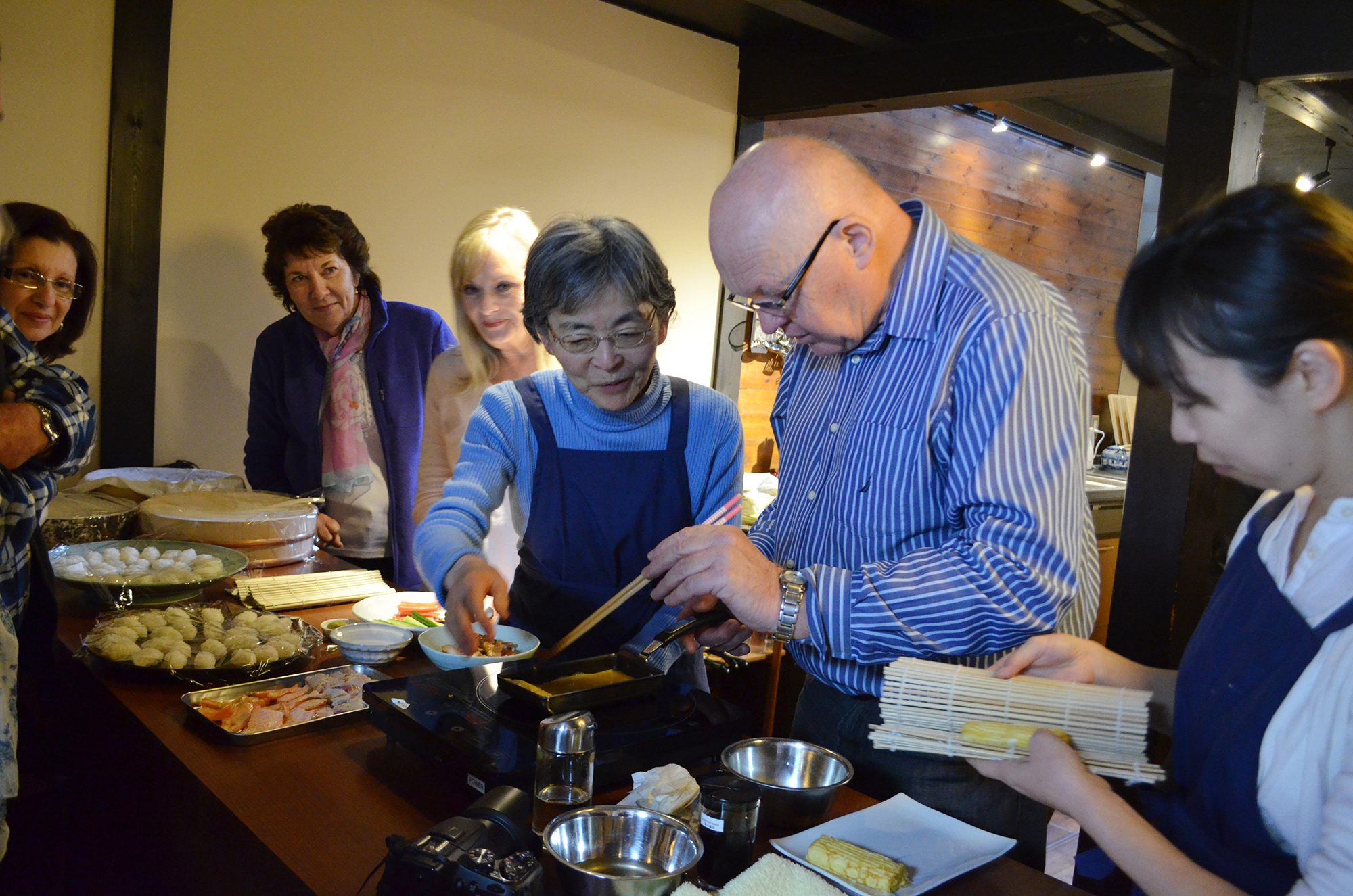 Have you ever think about not only eat the Japanese food (Washiyoku) also make by yourself?
This tour is in Kyoto's traditional town house to have experience for making Japanese food (Washiyoku).
There's a lot of courses that you can choose, and the most popular one is Bento class and Izakaya class.
When you go back to your country, you also can make this menu by yourself, too.
It's very interesting and delicious!
It's a very good experience that you can have the DIY Japanese food (Washiyoku) in Kyoto's town house right?
If you want to have the chance to make Japanese food (Washiyoku) and you also don't have another event to join, I really recommend this one to you!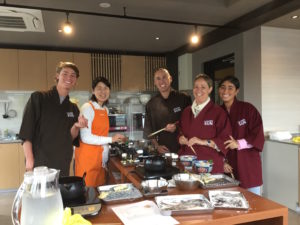 ---
和食料理體驗教室/ 京都之町家
除了品嘗和食以外,有沒有想過要動手做做看呢?
此行程是在京都的傳統房屋住宅中體驗製作和食。
有許多不同的方案,其中最有人氣的為「便當的製作教室」和「居酒屋的教室」。
回國後,也可以在家裡製作的料理喲!
非常有趣也非常美味喔!
在京都的町家可以體驗製作和食絕對是非常棒的體驗以及回憶。
如果想要有機會體驗製作和食看看並且沒有參加其他體驗的話,非常推薦此活動~!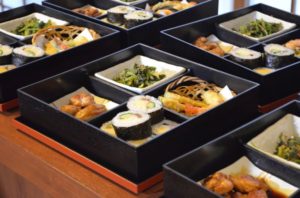 O

VERVIEW概要
Title
Japanese cooking school in Kyoto
Event Date
Bento class 09:30-13:00(3.5hours) /Daily
Izakaya class 14:00-17:30(3.5hours) /Daily
Entry Fee
7,800〜
Venue
【cookin Sun KYOTO MACHIYA STUDIO】Funayacho 679, Shimogyo-ku, Kyoto
Searching Availability...