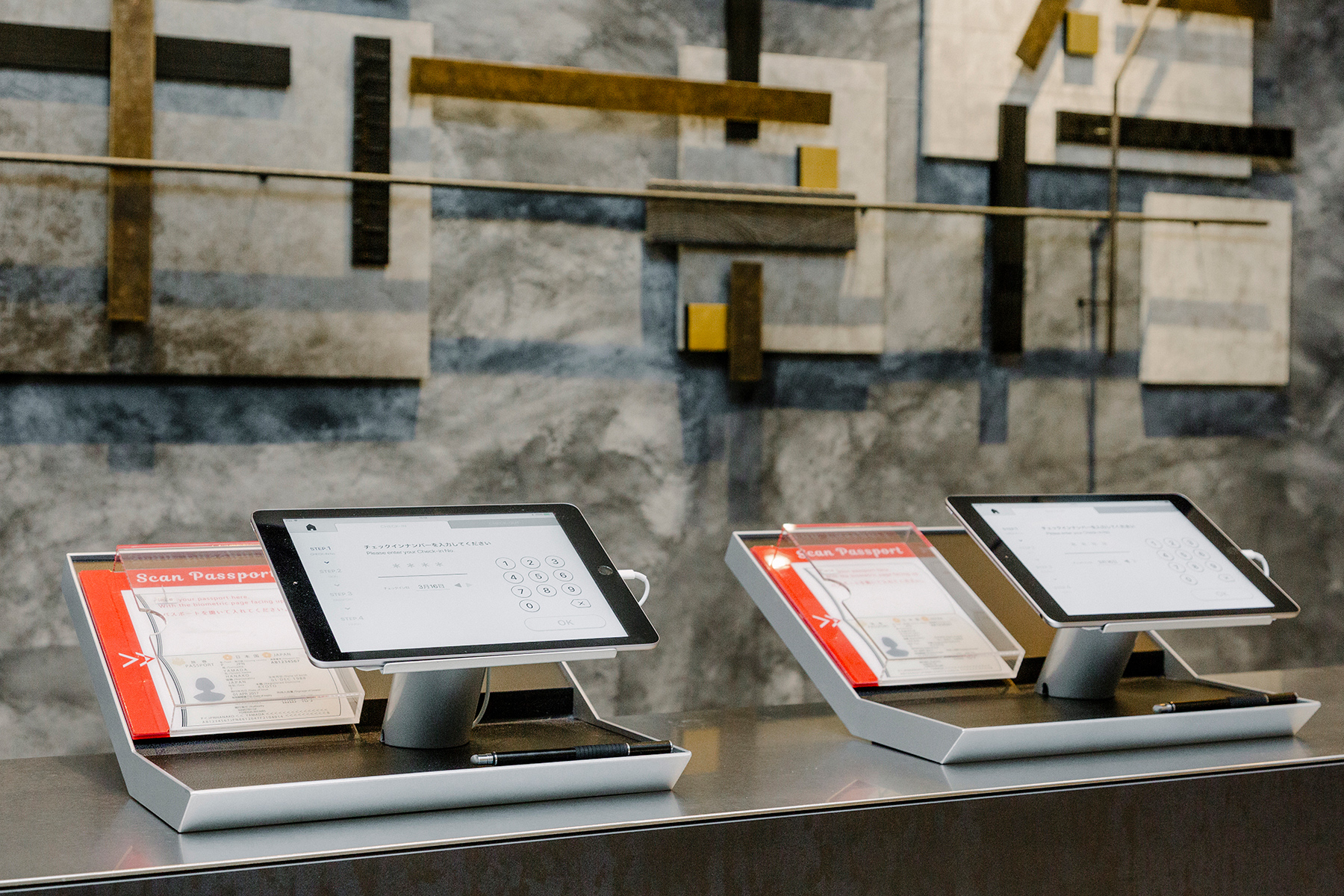 For all our guest, we have a smart check-in service which is convenient for traveling in Kyoto.
If you do the registration before your check-in, at the reception in the hotel you will only need to sign when you check-in.
Doing the registration process in advance your check-in will need only a few minutes!
You can have more time to enjoy kyoto!
Important points:
About this process, you are going to receive an email asking you to register.
Through that email please proceed to registration.
If you do not get the registration email, please contact the office or the hotel.
OFFICE TEL +81-75-746-7663
We are using "checkinno system".
---
我們爲您準備了可以便利地游覽京都的服務–便利入住服務
我們酒店將為酒店的住宿者提供"便利入住服務"
在您入住日期之前,您可以在我們的系統上提前輸入您的信息,辦理提前入住手續,在入住當日,您只需在酒店前臺設置的平板電腦上進行簽名就可以完成入住手續。
綫上事前辦理入住手續可以大幅減少您入住當日入住手續的辦理時間!
請盡情享受在京都的游玩時間!
【注意事項】
在您預約之後,我們會給您的郵箱發送使用"便利入住服務"的鏈接。
請您通過這封郵件進行您信息的填寫與登錄。
※如果您沒有收到這封郵件,請聯係我們公司・酒店
公司電話:075-746-7663
※這項服務是通過【Checkinno系統】提供
S

ERVICE サービス
【M The Store】

Hotel M's Plus Shijo Omiya has a mini shop where you can buy light meals and snacks! \The sold products change from time…