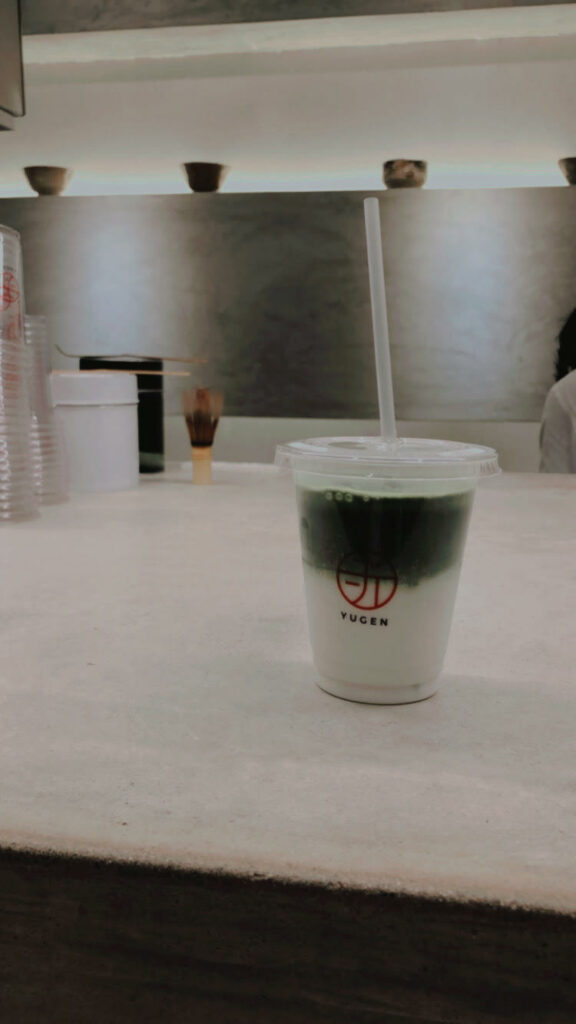 Japanese Tea Stand
Yugen is a little tea shop located in Kyoto Kawaramachi.
It is unique with a modern design in a Machiya with more than 100 years of history.
The Japanese tea is carefully selected from all over Japan but mainly from Uji of Kyoto.
The shop has Matcha Latte and Hojicha Latte which are the "famous" around local and young people.
They make the Matcha in front of you in the traditional way so it is very interesting.
Also for the Matcha Latte you can decide how sweet do you want. I liked that because I do not like when my latte is too sweet and I can not enjoy the matcha original taste.
Yugen has 4 sweet levels; Non, Less, Regular and Sweet. I asked for "Less" and it was perfect!
It was not that sweet and I could enjoy the sweet of the matcha and taste as well.
My sister asked for "Regular" and it was a little sweet but enjoyable.
If you do not like the bitter of the matcha that much the "regular" sweet level is perfect.
Yugen is really small and quiet place and I enjoyed a lot with the "modern" design.
Also, they have an online store for Japanese tea so check it out!