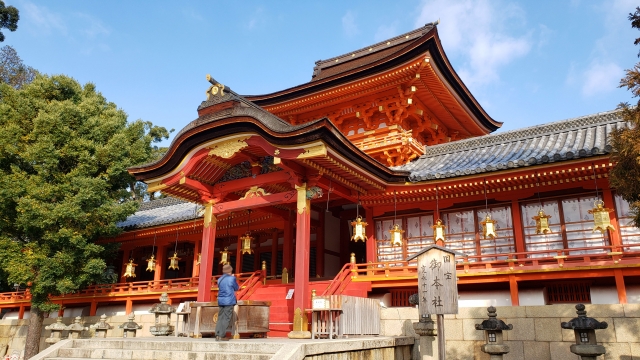 Today I am going to introduce a Japanese National Treasure Shrine in Kyoto Yawata City.
Iwashimizu Hachiman Shrine
History
There is a shrine located in Kyoto Yawata city, it call Iwashimizu Hachiman Shrine.
Iwashimizu Hachiman Shrine was founded in early Heian period in 860 (Jogan 2) and
a shinto shrine dedicated to god of Hachiman ー the war of god.
Since contraction , it combine with Gokokuji Temple with a same shrine temple.
And since long time ago, Southwest Kyoto was protect by Iwashimizu Hachiman Shrine.
Today, ten buildings including the main sanctuary in Iwashimizu Hachiman Shrine are designated as Japanese National Treasure.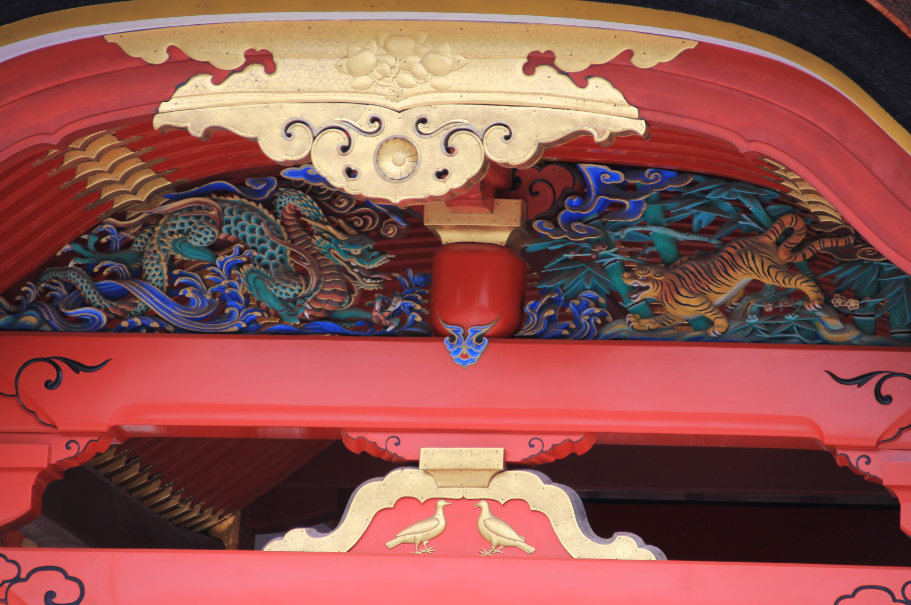 The carving at the gate
The gate of Iwashimizu Hachiman Shrine is very special, and the carvings on it are also wonderful.
For example, in the picture below, a dragon and a tiger are carved on the crossbeam in front of the gate. The background of the dragon is water and the background of the tiger is bamboo.
For the reason seems to be the Shogun of Tokugawa Ieyasu was born in the year of tiger. The third Shogun of Tokugawa Iemitsu was born in the year of dragon.
Under the dragon and tiger, there are a pair of pigeons are looking at each other.
Why are pigeons but not other birds? It is because of the pigeon is the messenger of the god of Hachiman.
In addition, peacocks, peony, squirrels, grape, Koi, cricket and mantis etc are carved throughout the shrine.
You can feel fee to come to here and discover it carefully.
The best way to go to Iwashimizu Hachiman Shrine is by train. The following is the information of transportation details.
---
Iwashimizu Hachiman Shrine
Transport:【Kintetsu Kyoto Station】➡【Tambabashi Station】➡ 【Iwashimizu-Hachimangu Station】➡ 【Cable-hachimangu-guchi】 ➡【Cable-hachimangu-sanjo】
Opening hours:8:00~17:00
http://www.iwashimizu.or.jp/top.php
Address:30 Yawata, Kyoto 614-8588
Google map