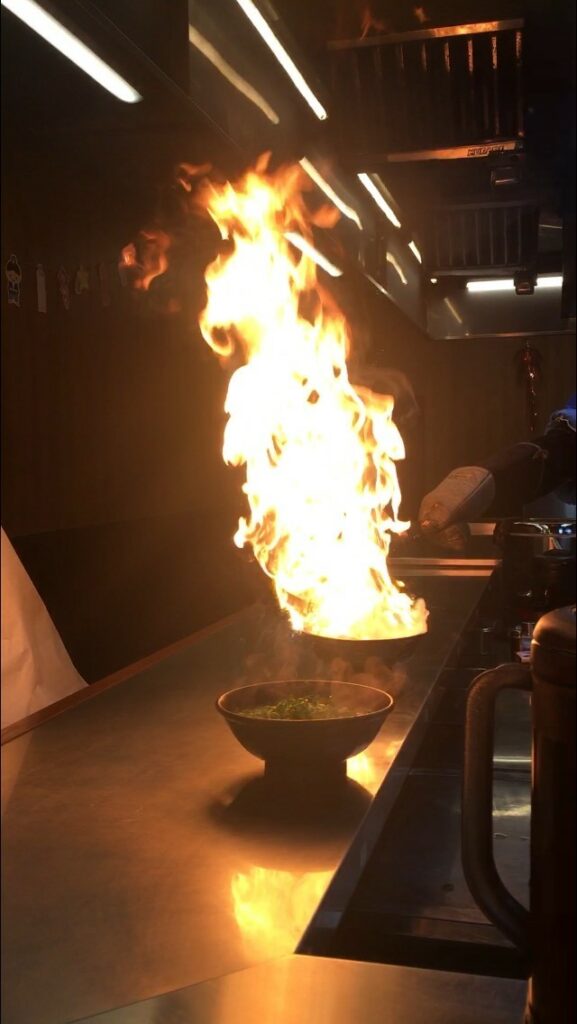 Today I am going to introduce "Fire Ramen"
Restaurant is located at Nijo just behind Nijo canstle.
From Kyoto station you can use JR Saga Arashiyama line access to Nijo.
Name of restaurant is Menbaka Ichidai
This ramen restaurant get popular by youtube.
access https://goo.gl/maps/cA1PUVptZNUuexHF8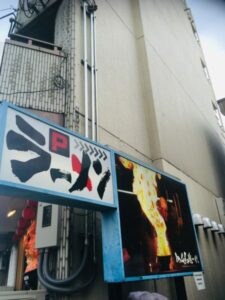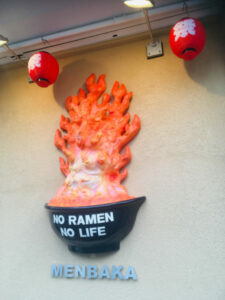 Restaurant guest is 90% foreigners from overseas.
Waiter and waitress are also not Japanese…so even if you cannot speak any Japanese you can communicate with them in English easily.
Menu is only Negi(Green onion ramen) plus fried rice or Gyoza combination menu.
After they explain caution such as not scream,do not touch bowls etc…they give you paper apron.
After ramen in on counter they add oil to your bowls….
awwwwww….
Hot!!!!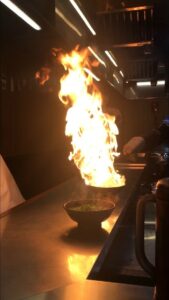 After fire gone,waiter set up the bowls in front of you!
make sure do not touch bowls!!
Ramen is taste soy sauce taste with lot of green onion.
Ramen was 1350yen little bit over priced than usual however it`s include performance so it was great!
They accepted credit card!
If you have chance to visit Nijo castle please drop by!