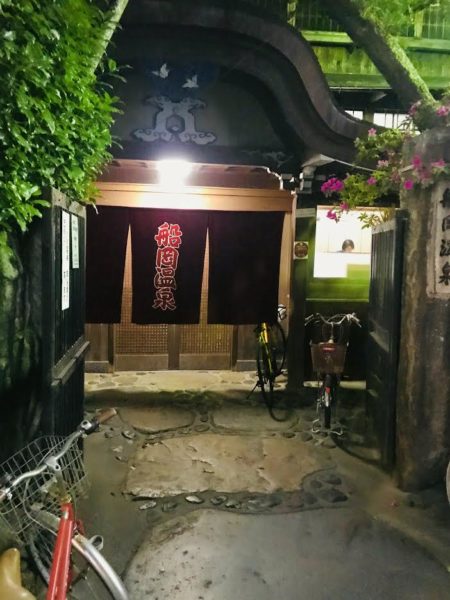 Today  I am going to introduce Funaoka Onsen.
It is located Funaoka yama which is north of Kyoto city.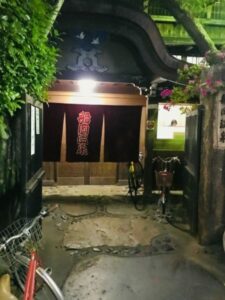 There are many cafe and guest house around it.
It opened in 1923 and it remains atmosphere of  nostalgic public bath.
The fee is 430 yen so it is same as other public bath in Kyoto.
Also person who have a tattoo can enter so it is good for foreign tourist.
You can find tengu roof of a dressing room.
It has many kinds of bath such as jacuzzi  and electric bath.
Especially,open-air bath is made of hinoki so it feels like hot spring inn.
When you visit Kyoto,Why don't you go to Funaoka Onsen