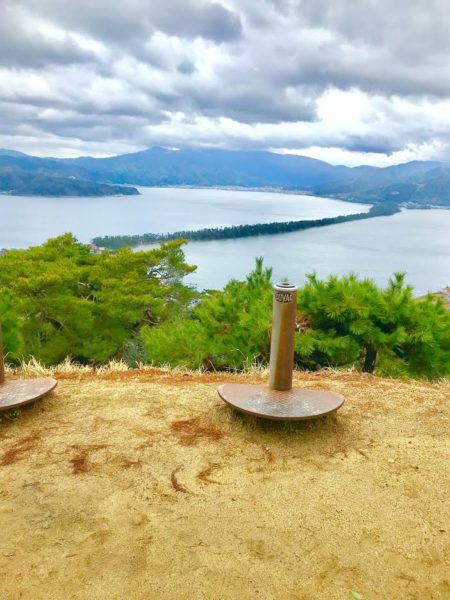 Today We would like to introduce Amanohasidate!
It is included the three great view of japan. It is located north of Kyoto.It takes two hours from Kyoto station by JR express train.
The view from observatory is marvelous! Also if you do Matanozoki (upside down looking through your leg) It looks like a  dragon  climbing into sky. In addition to that Amanohashidate is located near the sea of Japan so you can eat fresh fish.
Also there are many Japanese style inn with hot spring. You can take a hot spring and relax! It is far from Kyoto city but, The view from observatory is worth seeing!
Why don't you go Amanohashidate when you go to Kyoto.