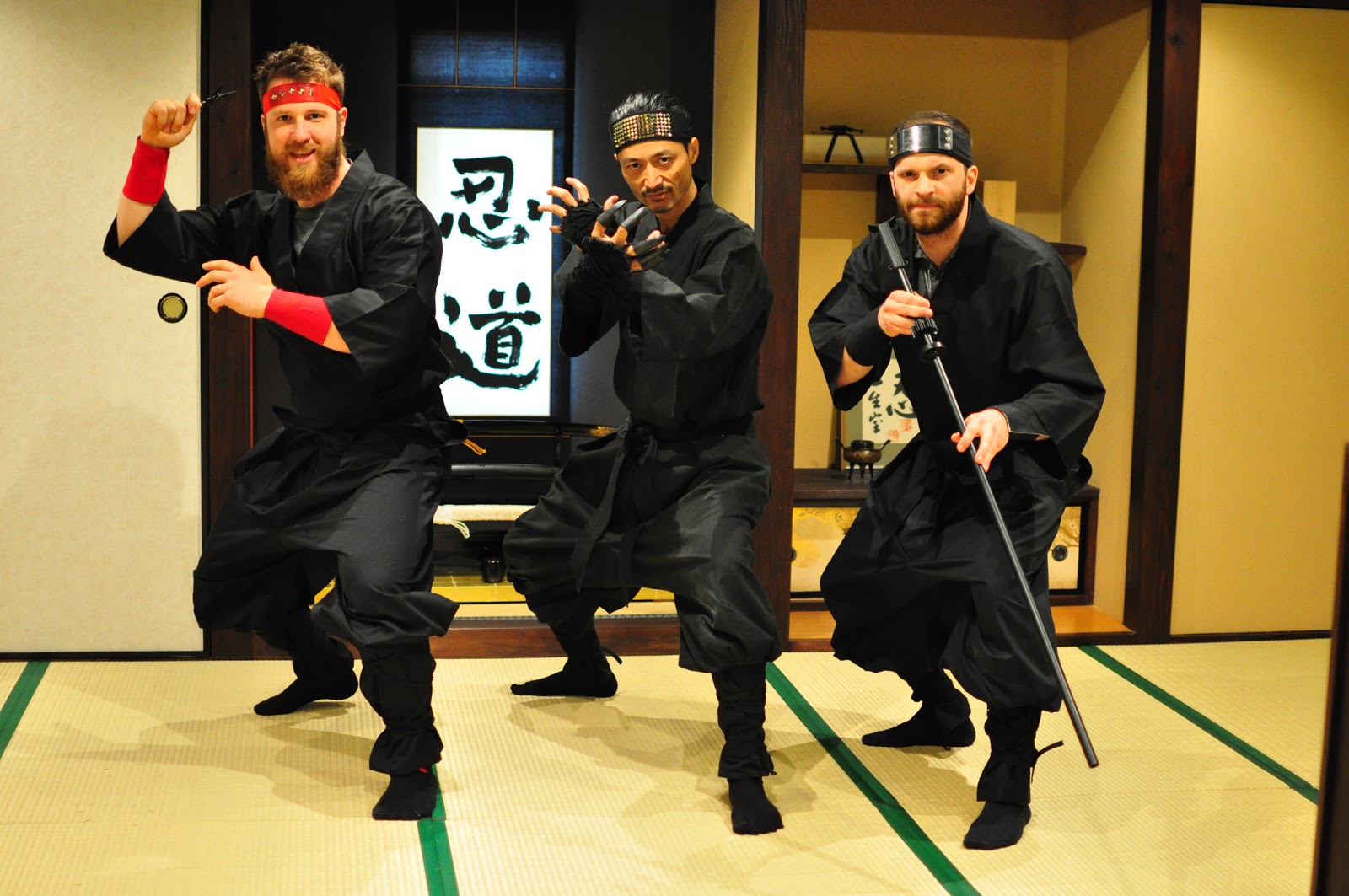 Iga, the holy place of ninja where they trained and the descents teach. It is a traditional and real Dojo ninja training.
Dojo is also a ninja house, and there are tricks such as backtracking and loopholes. In the tatami mat at the sacred dojo you can change to the ninja costume, use real iron shurikens and ninja weapons, practice how ninja did back in the days.
They have a ninja goods shop where you can see and buy exclusive goods! For example shurikens (in many shapes), ninja swords, kunai, hand armor, sickle and chain, chain weights, Jitte (a short metal truncheon), iron fans, makibishi (caltrops), and many weapons and tools that ninja used. They also have antique ninja weapons, ninja costumes, ninja T-shirts, ninja goods, ninja books and more.
『NINJA DOJO and STORE』是为外国游客提供忍者训练的道场和销售忍者商品的商店
这是一个传统的,真正的的忍者训练道场,由在忍者圣地伊贺修行的忍者的后代训练。道场是一个忍者屋,有出其不意制胜技巧的训练。在榻榻米垫的神圣道场,你可以穿上忍者服装,使用真正的铁制剑和忍者武器,并进行以前真正忍者的修行训练。
另外还设有忍者商店,销售各种形状的手里剑,忍者剑,手甲钩,锁镰,锁铜,铁扇,撒,十字钉等以及其早其他地方无法看到的忍者武器和工具,忍者武器,忍者服装,忍者T恤,忍者商品,忍者书籍等。
O

VERVIEW概要
Title
NINJA DOJO and STORE
Event Date
Open: 10:00am - 6:00pm
Closed: irregularly
Time
Entry level 1 hour lesson: basic ninja training Elementary level 2 hour lesson: include entry level lesson
Venue
528 Hakurakuten-cho, Kyoto, Japan
Contact Address
booking@ninjadojo.net