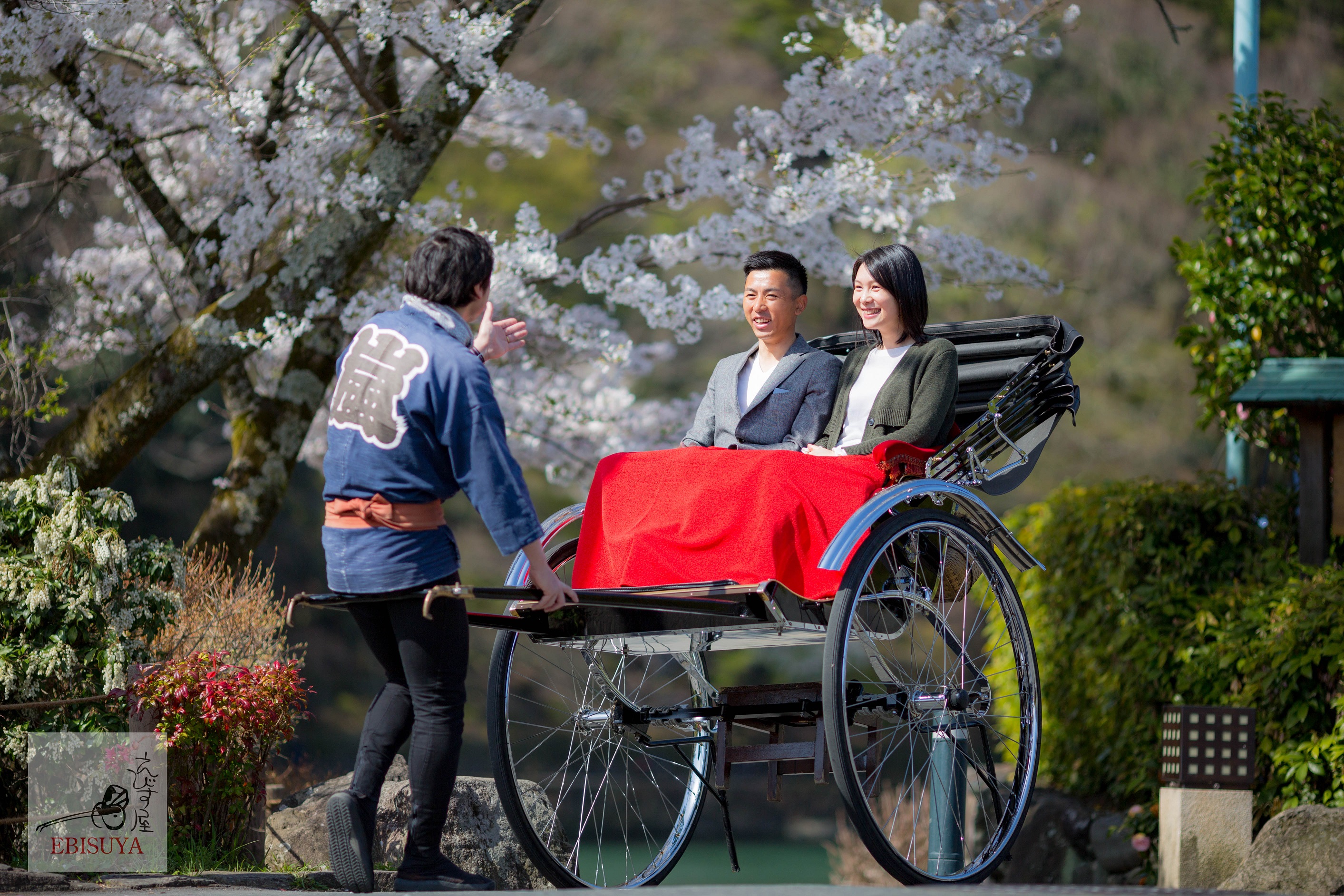 The rickshaw r in Japan is very wonderful and Japanese wants to ride at once.
You can feel Japanese "OMOTENASHI" culture with Japanese rickshaw.
The comfortable ride on the rickshaw, with your eye level slightly higher than usual,
will let you enjoy different views of the surrounding scenery.
While you are traveling, you can enjoy the explanations given by our staff
and the interesting conversations with them. In some courses, you can visit famous sights and take photos.
You can ride a rickshaw at Arashiyama, Gion, Uji. Please do try sightseeing in Kyoto city!
1 passenger
2 passengers
3 passengers
(2 rickshaws)
1 block tour
(1200m, 12minutes)
¥ 3,000
¥ 4,000
¥ 6,000
2 block tour
(2200m,22minutes)
¥ 5,000
¥ 7,000
¥ 10,500
30 minute tour
¥ 7,000
¥ 9,000
¥ 13,500
45 minute tour
¥ 10,000
¥ 13,500
¥ 20,250
60 minute tour
¥ 13,000
¥ 17,500
¥ 26,250
120 minute tour
¥ 23,500
¥ 32,500
¥ 48,750
180 minute tour
¥ 32,500
¥ 47,500
¥ 71,250
INFORMATION
Title
Rickshaw
Event Date
Every day
Entry Fee
3,000〜
Participants Number
1名〜
Venue
Gion, Arashiyama, Uji
Meeting Place
The staff will explain when asking.
Contact Address
EBISUYA GION :075-533-0444 / ARASHIYAMA :075-864-4444 / UJI:0774-22-7322
or japaninghotel-event@gmail.com