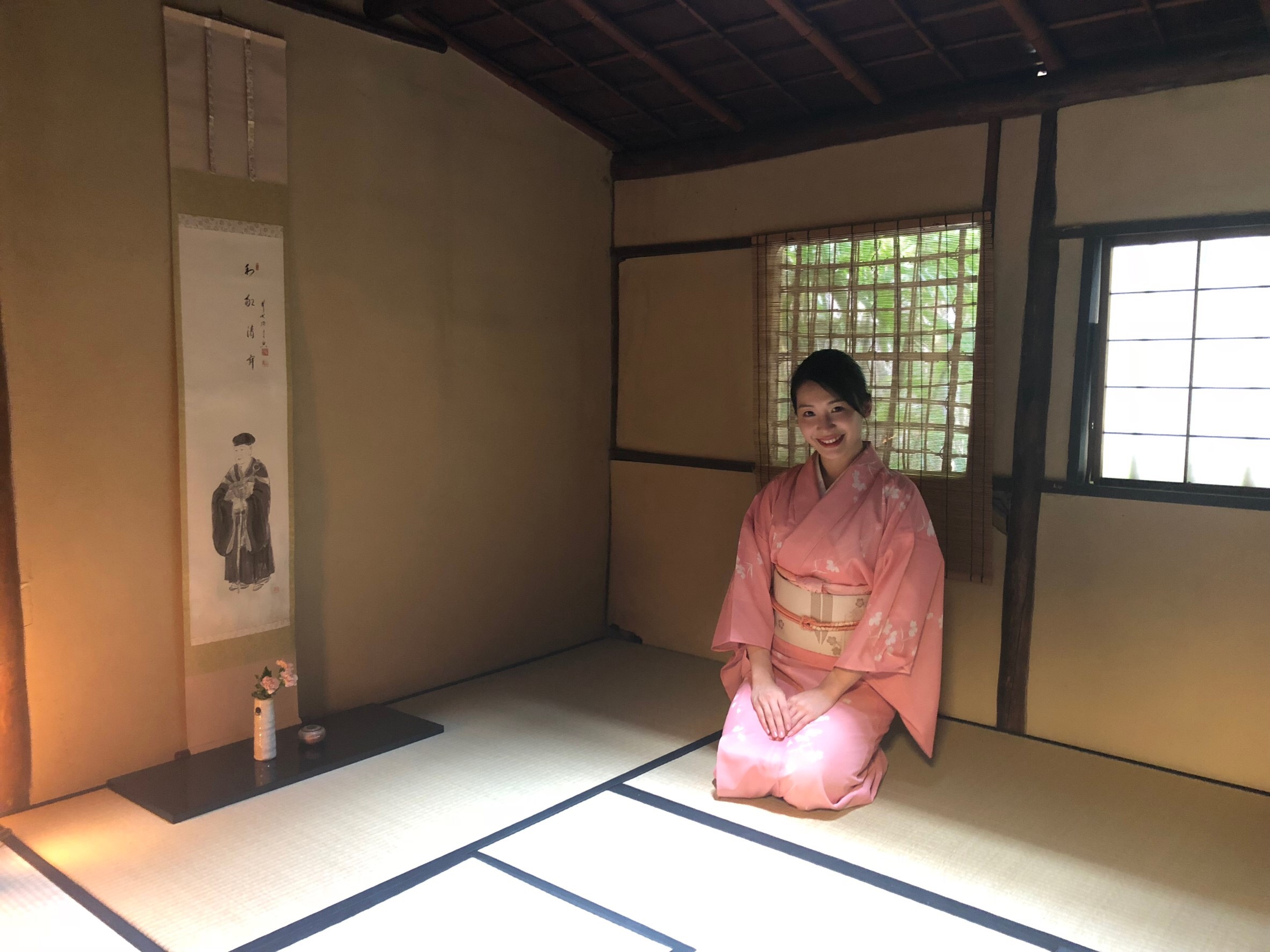 You can experience a tea ceremony in the tea room of the samurai residence "Kyoto Concierge Salon" 300 years old,
located about 7 minutes on foot from Kyoto Station.
We offer a Japanese tea ceremony in English. At this workshop,
You will experience preparation and serving of Japanese green tea, called Matcha,
as well as tasting Japanese traditional sweets.  The workshop is about 45 minutes.
The tea ceremony makes you feel calm.
If you come to Japan, Kyoto, please try it!
★ OUR HOTEL guests only ★ Welcome drink 1 cup gift  ※The hotel is limited.
【List of eligible hotels】
JAPANING HOTEL/
BRILLER KYOTO, HAKKOEN, GION,  KUJO, Kyoto Machiya Ryokan Cinq, ROKUHARA, SENKYU, GOZEN,  NISHIOJI, OXA, TAMBABASHI
GRAND JAPANING HOTEL/
NIJO, KARASUMA OIKE,  MELDIA NIJOJO, KARASUMA GOJO, KYOTO STATION KOMEYA, GOJO NAGIANTAGIRI
GRAND JAPANING KYOTO GOJO VIILA
HOTEL ,M's EST KYOTO STATION SOUTH (Former THE GARNET HOTEL KYOTO STATION)
M's INN
GOJO ODAWARA, NIJOJO IWAGAMI(Former GRAND JAPANING HOTEL NIJOJO IWAGAMI), OMIYA KUROMON(Former GRAND JAPANING HOTEL  KUROMON SANJO), OMIYA MATSUURA (Former GRAND JAPANING HOTEL OMIYA), SHIJO OMIYA (Former GRAND JAPANING HOTEL KYOTO SHIJO OMIYA), OMIYA KARIGANE (Former GRAND JAPANING HOTEL OMIYA KARIGANE), KYOTO STATION TARUYA, SANJO OMIYA
[Plus Kimono Plan]: With this plan, you can experience the tea ceremony
wearing a kimono! Add 1,500 yen to the price above.
※ Cautions when booking ※
We will contact you within 3 business days after checking the availability of the reservation.
Please note that completing this application does not guarantee your reservation.
☆★Staff blog ~ We have experienced ! ~★☆
English  http://kyohotel.jp/en/poj/4946
Spanish http://kyohotel.jp/en/poj/3826
從京都車站走路大概七分鐘的時間,會抵達一間有著300年歷史的武家房屋「京都禮賓沙龍」的茶室,並且可以體驗茶道。
裡面會有經驗豐富的講師為您們介紹茶道相關的說明。老師說明完茶道點茶的方式後,可以親自體驗如何刷抹茶,可以獲得非常棒的經驗。
也會提供京都非常有名的和菓子給各位品嘗。
如果對於京都以及日本傳統有興趣的話,請一定要到這間茶室體驗茶道。
♪和服的租借資訊♪
另外支付1,500日幣的話,可以穿著和服體驗茶道。
★此服務只提供給飯店住宿的客人★
免費附贈飲料一杯
※預約時的注意事項※
我們將在3個工作日以內與您聯繫。
請注意在您申請時尚未確定是否預約成功。
INFORMATION

インフォメーション
| | |
| --- | --- |
| Title | Tea Ceremony Experience |
| Event Date | Every Day |
| Time | 11:00 / 13:00 / 15:00 / 17:00 (About 1 hour) |
| Entry Fee | ¥3,000 |
| Participants Number | 1~ |
| Venue | Kyoto Samurai House (Kyoto Concierge Salon) |
| Meeting Place | 384 Mongakuchō, Shimogyō-ku, Kyōto-shi, Kyōto-fu 600-8222 |
| Cancel Policy | Cancellation fee fully charged from 2 days ago |

※Please specify the number of people and choose the date and time from the calendar.