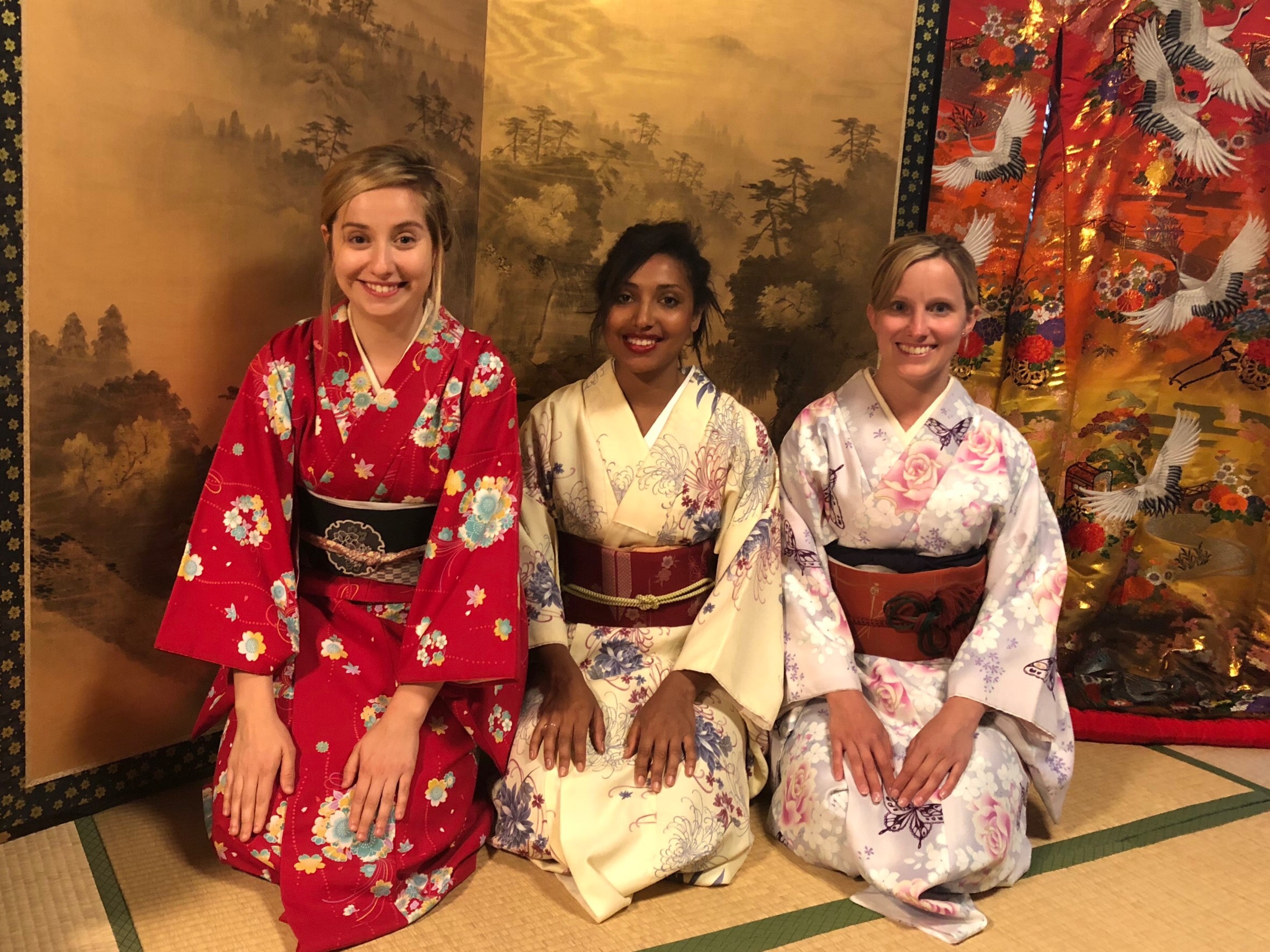 You can rent kimono at the samurai residence "KYOTO SAMURAI HOUSE / Kyoto Concierge Salon" 300 years old,
located about 7 minutes on foot from Kyoto Station.
"Miraku Kimono" 〜美楽着物〜 is a specially designed kimono that can be dressed in 3 minutes!
You can dress from over the clothes. You can wear comfortably, you can easily eat and sightseeing.
If you come to Kyoto, please wear Kimono and enjoy the scenery of Kyoto.
【Information on rates】
2,000 yen per hour / 2 hours 3,000 yen / 5,000 yen per day / 1 day and 2 nights 6,000yen
★ Our HOTEL guests only ★ Welcome drink 1 cup gift ※The hotel is limited.
【List of eligible hotels】
JAPANING HOTEL/
BRILLER KYOTO, HAKKOEN, GION, NISHIJIN, KUJO, Kyoto Machiya Ryokan Cinq, ROKUHARA, SENKYU,  GOZEN,  NISHIOJI, OXA, TAMBABASHI
GRAND JAPANING HOTEL/
NIJO, KARASUMA OIKE, KUROMON SANJO,  KYOTO SHIJO OMIYA,  MELDIA NIJOJO, KARASUMA GOJOm, NIJOJO IWAGAMI, OMIYA KARIGANE, OMIYA, KYOTO STATION KOMEYA, GOJO NAGIANTAGIRI
GRAND JAPANING KYOTO GOJO VIILA
THE GARNET HOTEL KYOTO STATION
※ Cautions when booking ※
We will contact you within 3 business days after checking the availability of the reservation.
Please note that completing this application does not guarantee your reservation.
*******************
您可以在距离京都站约有7分钟步行路程,拥有300年历史的武士住宅"京都武士住宅( Kyoto Concierge Salon)"租赁和服。
我们提供可以在3分钟内穿的"美乐和服"。可以穿在衣服的上面。
因为它没有收紧腹部,所以穿起来很轻松,吃饭和观光也不受拘束。
如果你来到京都,请穿着和服,欣赏京都的风景。
♪和服的租借資訊♪
另外支付1,500日幣的話,可以穿著和服體驗茶道。
★此服務只提供給飯店住宿的客人★
免費附贈飲料一杯
※預約時的注意事項※
我們將在3個工作日以內與您聯繫。
請注意在您申請時尚未確定是否預約成功。
INFORMATION
| | |
| --- | --- |
| Title | Kimono Rental |
| Event Date | Every Day |
| Time | 10:00-18:00 |
| Entry Fee | ¥2,000〜 |
| Participants Number | 1〜 |
| Venue | Kyoto Samurai House (Kyoto Concierge Salon) |
| Meeting Place | 384 Mongakuchō, Shimogyō-ku, Kyōto-shi, Kyōto-fu 600-8222 |
| Cancel Policy | Cancellation fee fully charged from 2 days ago |

※Please specify the number of people and choose the date and time from the calendar.